We are collaborating with both Stencil Girl & Seth Apter for a two-day blog hop. Today is the first day of the hop. 
GIVEAWAY
A $35 Gift Certificate to StencilGirl® Products,
a $35 Gift Certificate to Seth Apter's Shop
AND a $25 Gift Certificate to Wow!
Enter to win by leaving a comment below.
Then be sure to visit the other blogs in the hop and comment to win.
The more blogs you comment on, the more chances you have to WIN!
Three winners will be chosen at random from all blog comments!
(One comment per blog please.)
You have until Wednesday, September 23rd  at 11:59PM Central Time to leave your comments.
Winners will be announced on Thursday, September 24th.
I was super excited to take part in the hop as I'm all about texture and layering and I have loved the products I've been working with.  My first make is a large 8×8″ card which I've assembled to get this transparent layered effect.
Distress Oxide ink pads provide a good background medium to which I've added the Seth Aper PaperArtsy stamps.   Seth's fabulously grungy Stencil Girl Drips stencil has been heat embossed using WOW!'s Soft Mango Transparent powder.
I've layered the Swirl and Urban Insiders Star stencils using ink pads before heat embossing the final stamps on top using the same Soft Mango powder as before.
The final layer of the card was the grungy You Got This stencil which I've heat embossed using another translucent powder, Oasis.
I like to challenge myself with colours sometimes and it's rare that I use yellow in my makes as I prefer a cool palette but my second card is being and cheery and a complete contrast to the previous cards colours.
I've started again with a smooshed effect background using the Distress oxide ink pads before adding some more of the Seth Apter PaperArtsy stamps.  I then used the same Soft Mango powder as before to add the Drips.  I love how the Soft Mango powder is transparent and so you can see the images underneath.
For the focal point I used the Urban Insiders Circle stencil with WOW!'s Oasis powder and I did this by using a blending sponge with a pointy tip (one like you'd use for make-up) and this is fine enough to get into that detail on the stencil.
I then overlaid the Urban Insiders Star stencil using Primary Fuschia Fusion and gain, as this is transparent it allows you to see all the layers underneath.  All that was needed then was a sentiment and I love this drippy Time After Time stamp from the Seth Apter/PaperArtsy range.
My final make is a real indulgence and I made it not really with this hop in mind but purely because I wanted to see if I could make something using only WOW! powders.
I've used a brayer to apply the Slow Drying Embossing Pad over the board and sprinkled on Oasis as in the previous make, heat embossed it and then used the Drips stencil once more to add subtle lines down the piece.  The brayer gives a fabulous texture, very patchy in places and I like that it's not consistent.
The green on the make is the beautiful Primary Chartreuse which, when heated up so it's molten,  I've scratched cross-hatchings into using a pokey-tool.
I've multi-layered the drips around the edge of the make using the Seth Apter/WOW! Trio's Cosmic and Metalz and the Mixed Media Embossing Brush.  I've been quite generous with the goo on the brush as I wanted big drips than I could blow down the board using my heat tool.
The yellow circles are from A Seth Apter/PaperArtsy stamp set which I added using the Provencal powder from the Riviera Trio.
To finish, I've again added the wonderfully grungy Urban Insiders Star stencil and overlaid the Swirl using Primary Bark.
A lot of products used on this textural grunge piece!
Here are the Stencil Girl/Seth Apter stencils I used for the three makes:
Don't forget…
You have until Wednesday, September 23rd  at 11:59PM Central Time to leave your comments.
Winners will be announced on Thursday, September 24th.
Head over to Day 2 that starts tomorrow on the
Stencil Girl
blog.
Line Up
Connect With Us:
Info Site: 
www.wowembossingpowder.com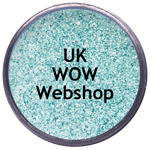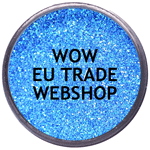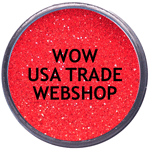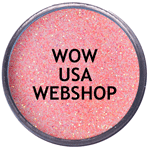 Powder Arts Thermography Warehouse LTD, Caslon House, Lyon Way, St Albans, AL4 0LB
UK https://www.wowembossingpowder.co.uk/